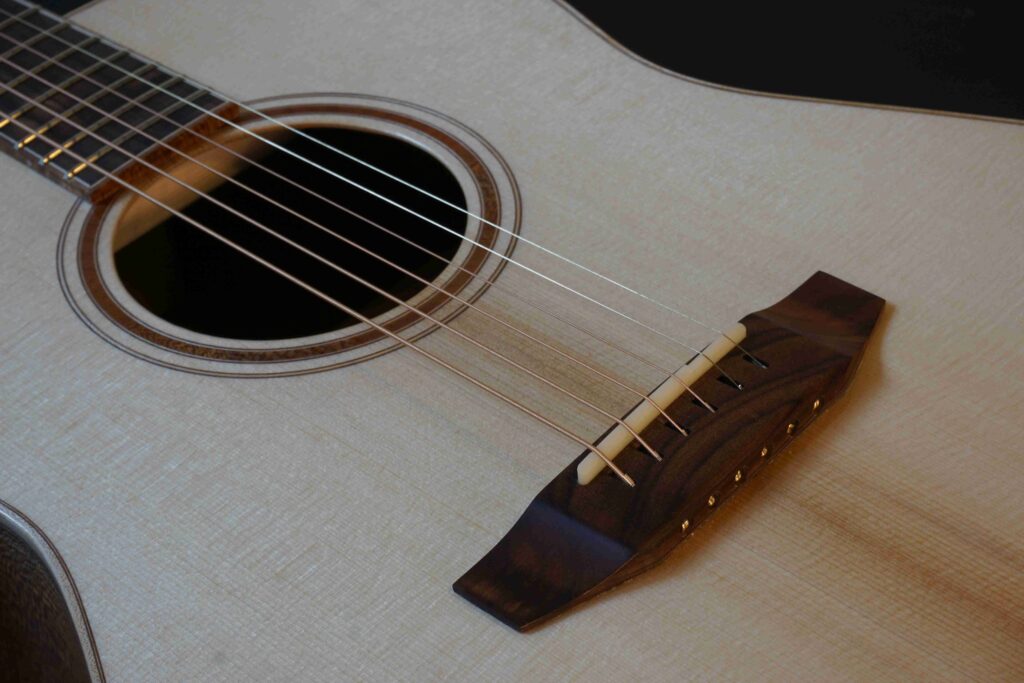 My version of a steel string guitar. Loosely based on the dimensions of a classic. The more pronounced waist makes it less boxy to look at and is more comfortable while you play it.
With its big body it produces a lot of volume and but still has distinguished tone.
Built with a spruce top. Body and neck are available in a range of local hardwoods like ash, flamed maple, cherry, walnut or pear.
My smallest steel string guitar shape. Ideal for finger picking, solo or single lines playing. Very responsive due to its small size with a lot of highs and mids.
The one shown in the pictures has a spruce top, cherry body and neck. Fingerboard and bridge are plum wood, a very hard and attractive figured local species. Bindings are made from maple.
Just like on my other models, I use a pinless design for the bridge. No more sore fingers because you can't pull those pins …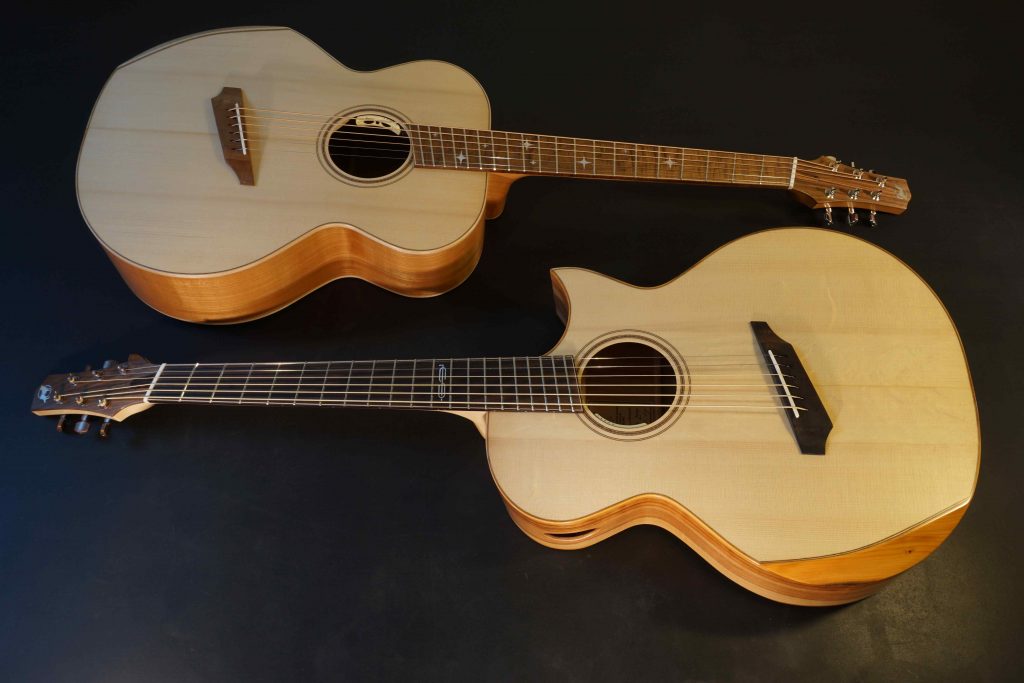 Bariton Guitar based on the body of a Jumbo model guitar. Can be tuned to either B or A. Available with multiscale neck, armrest and various other features.
---